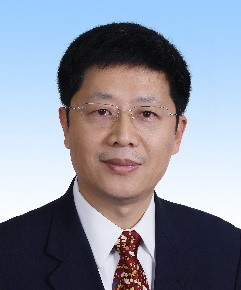 Welcome to ILASS-Asia, the Institute for Liquid Atomization and Spray Systems (ILASS)-Asia, which was established in 1991 as a division of the ILASS-international. ILASS-Asia is a non-profit organization of engineers, researchers, academics and students working on liquid atomization and sprays.
Appreciating the founders and the predecessors, the first President, Prof. Hiroyuki HIROYASU and the successive ILASS-Asia Presidents and all Board members, ILASS-Asia is now 32 years old and its sub-divisions grew up consisting of ILASS-China, ILASS-India, ILASS-Japan, ILASS-Korea and ILASS-Taiwan. ILASS-Asia has provided a great opportunity to its members for facilitating mutual sharing of knowledge and technologies in the fields of liquid atomization and spray systems with annual academic conference.
Being the 14th President of ILASS-Asia for year 2023 to 2024, I would like to work together with the Board Committee members, to serve all members diligently and to strengthen the activities for Women and Youth members.
During 2023 and 2024, there are two important conferences in ILASS-Asia and ILASS-international. I would like to welcome all participants from Asia and World to join those two events: ILASS-Asia 2023 in Jeju island, Korea, Oct. 19th~ 21st, 2023 and ICLASS 2024 in Shanghai, China, June 23rd~27th, 2024.
ILASS-Asia as one of divisions under the ILASS International, will continually work together with ILASS-Europe and ILASS-Americas in the international community to advance the science and technology of liquid atomization and spray systems for a better and lower carbon society.
Liguang LI
President of ILASS-Asia